ABOUT US
ACCOLADE IP is one of the leading intellectual property agencies in Singapore providing worldwide trademark, copyright, design, patent and domain registration services. Our team has gained extensive experience in the intellectual property industry in the past 13 years and envisions Accolade IP to be one of the industry leaders in the coming years.
ACCOLADE MISSION
Our mission is to provide clients with the most cost-effective and time-effective intellectual property protection solutions in view of the applicable laws and the best commercial interests of clients. We aim to be the trusted partner of our clients so that they can focus on the core business activities without worry of violations.
ABOUT ACCOLADE
Established in 2009, Accolade has long been providing one-stop premium services and business solutions for our domestic and global clients.
While Accolade's headquarters is situated in Hong Kong, it has substantially grown and expanded its business in Beijing, Macau, Taipei, Singapore and Manila, and has established representative offices in the United States, United Kingdom, Australia and New Zealand. To date, Accolade has more than 90 competent, highly-trained, and experienced employees catering to its clients over the globe.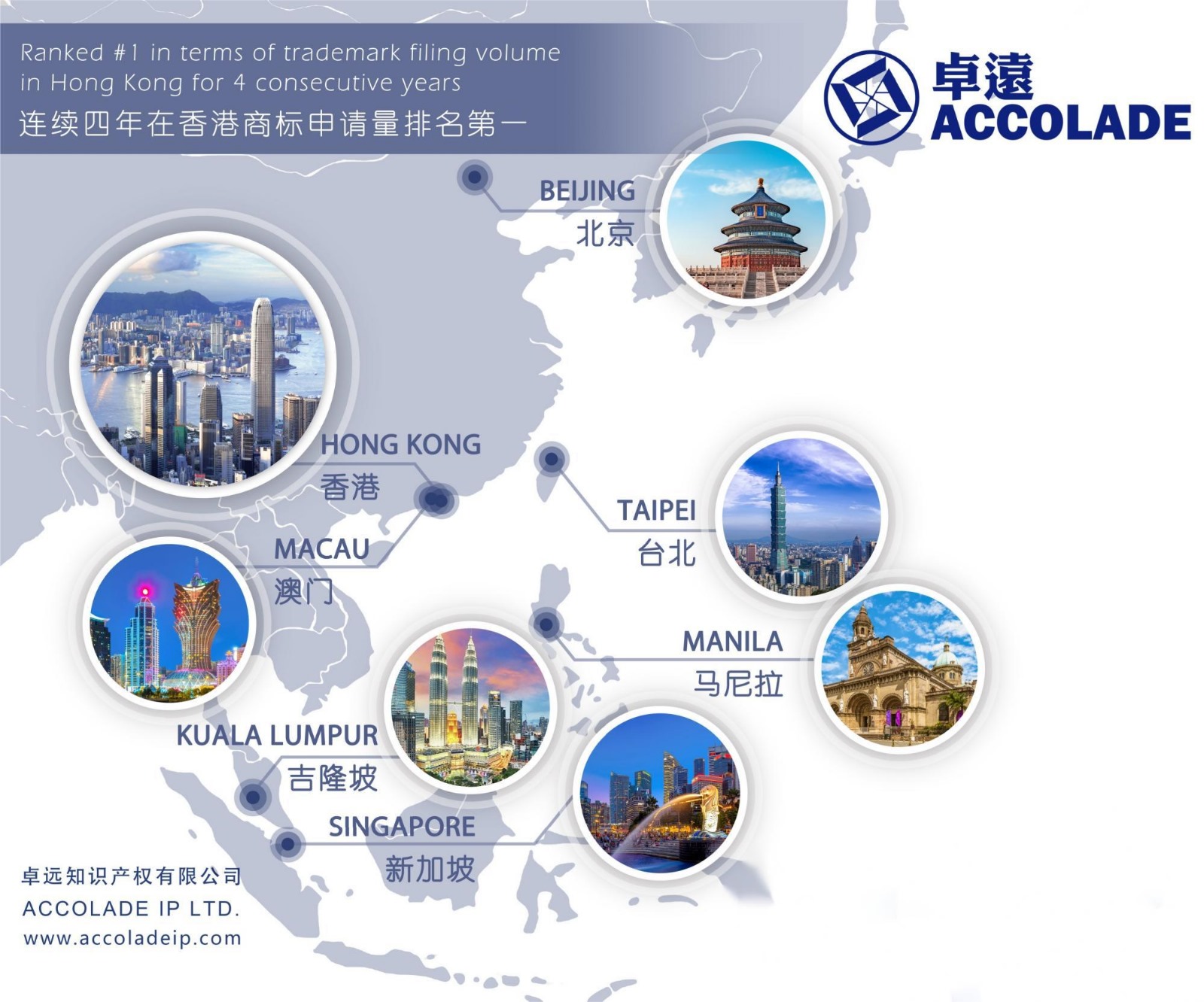 Safeguarding Intelligence, Enabling Eternal Creativity
"Securing Your Creative Future, The Gateway of Intelligence Forever Open for You"